G. Bailey Boosts Government Construction Bids Through Increased Bonding
About
Based in Maryland, G. Bailey Company, Inc. is a minority-owned construction service company founded in 1993 by Gary Bailey. Mr. Bailey began with one main objective: to create a business that maintains its clients' satisfaction. Over the years, G. Bailey has expanded to provide quality physical security technology, architectural, mechanical, electrical, and design/build services. Mr. Bailey has over 20 years of experience in the construction field, has supervised projects ranging from $500 to over $5 million, and has been awarded the honors of Top 100 MBEs in 2014, as well as, the SBA Administrator's Award for Excellence in both 2001 and 2003.
Executive Summary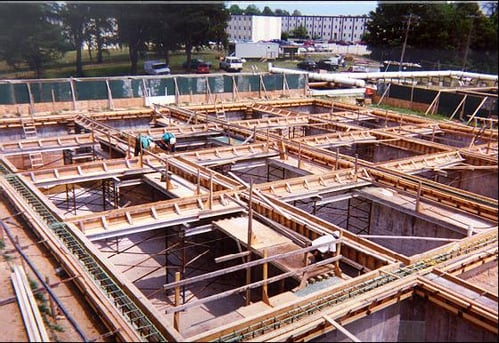 Bailey Company, Inc. utilized Bold Concept's services which helped him to develop and navigate the Federal construction industry and to ultimately become a successful construction service company while it went through the SBA 8(a) program. Being in a competitive market, G. Bailey wanted to receive higher margins in its first years of the program while also effectively managing business growth. Because of years of experience in helping similar small businesses, Bold Concepts knew that G. Bailey would have the opportunity to become a profitable business if it stayed on the path of increasing quality revenue while managing risk and carefully monitoring expenses.
Participation in the Bold Concepts program generated the following outcomes:
$10 million and $25 million aggregate bonding capacity
Over $60 million in contracts at the end of ten years
Challenges
Before Bold Concepts, G. Bailey wasn't able to win large bids that required a higher level of bonding. G. Bailey was working towards their SBA 8(a) Certification stemming from competitive pressure, as well as wanting to have access to government contracts.
"It was unsuccessful to market to the government without the 8(a) certification as you would not be competitive with other companies," said Mr. Bailey. He sought out Bold Concepts to assist in identifying bonding and providing assistance with the increasing need for resources.
"Bonding capacity is a function of Capital, Capacity, and Character. The Bold Bonding Enhancement Program allowed me to maximize my bonding capacity by utilizing their resources at first, then learning the techniques and developing best practices necessary to establish a strong foundation in the surety industry to build the three C's on my own. With the Bold Bonding enhancement program right off the bat, we received $10 million in single and $25 million in aggregate bonding. I likely would have only received a million aggregate capacity on my own utilizing conventional surety programs. The Bold program gave me the opportunity to maximize my time in the 8(a) program and successfully graduate profitably."
-Gary Bailey, Owner, G. Bailey Company, Inc.
Solution
Bold Concepts set out to assist G. Bailey Company, Inc. in succeeding through its journey through the nine-year 8(a) program. Knowing that in the first five years of the 8(a) program a company can focus on higher margins and past performance-building sole source work, Bold Concepts aimed to empower G. Bailey to maximize their opportunities during this period. As G. Bailey neared the end of the certification program, the company leveraged experience gained under 8(a) contracts to pursue more non-8(a) competitive opportunities. This would prepare G. Bailey for success beyond the program where they would be competing against other companies.
Bold Concepts also understood that G. Bailey was growing and growing quickly. They would need access to more resources as their project demands increased. Bold Concepts could provide access to the necessary resources mainly project managers, and quality control managers through their personnel location program, and a pool of qualified superintendents with extensive expertise in their field that G. Bailey could hire.
"If you have the certification you still need to work hard, push your product, and market yourself. People aren't going to give you work simply because you have the certification and the logo on your website. The 8(a) gets your foot in the door for government, but you have to prove you can do the work. Beyond the 8(a) program I was able to successfully graduate and do another $40 million over the next 9 years."

Gary Bailey, Owner, G. Bailey Company, Inc.
The Results
Bold Concepts was able to help G. Bailey win the prestigious SBA Minority Contractor of the Year Award at the National Institutes of Health while continuing to grow revenue at a fast pace, as well as, expanding its customer base while still maintaining profitability and quality.
G. Bailey Company, Inc. still has an ongoing relationship with Bold Concepts to this day.
"Bold Concepts helps with personnel resources through their locating personnel program which entails qualified personnel on staff for only the time they are needed. During high growth periods in the 8(a) program, you can double contract revenue, effectively doubling personnel resource needs. I was able to access and direct qualified personnel necessary to supplement and meet my needs during high growth rate periods. Bold knows where you can access qualified superintendents to hire and where to locate experienced Project Managers and Quality Control staff for the Federal environment. They knew how to mitigate the growing pains during this period."
-Gary Bailey, Owner, G. Bailey Company, Inc.